Woestyne's history
Hall Namib is Woestyne's history and is part of the historic homestead of the Woestynegoed. She was once part of the foncier of the count's glorious Woestijne country, which for centuries extended over parts of Aalter, Knesselare and Bellem. The Woestynegoed - as the farm was called - has a history which goes back to the 12th century. The room is on the ground floor and has a maximum capacity of 100 people. 
Hall Namib is perfectly combinable with the largest room Sahara and / or with the Kalahari room on the first floor, a magnificent hall where the original roof structure was retained.
---
Check out one of our halls in detail:
Click on the different rooms on the floor plan to get more information about our infrastructure.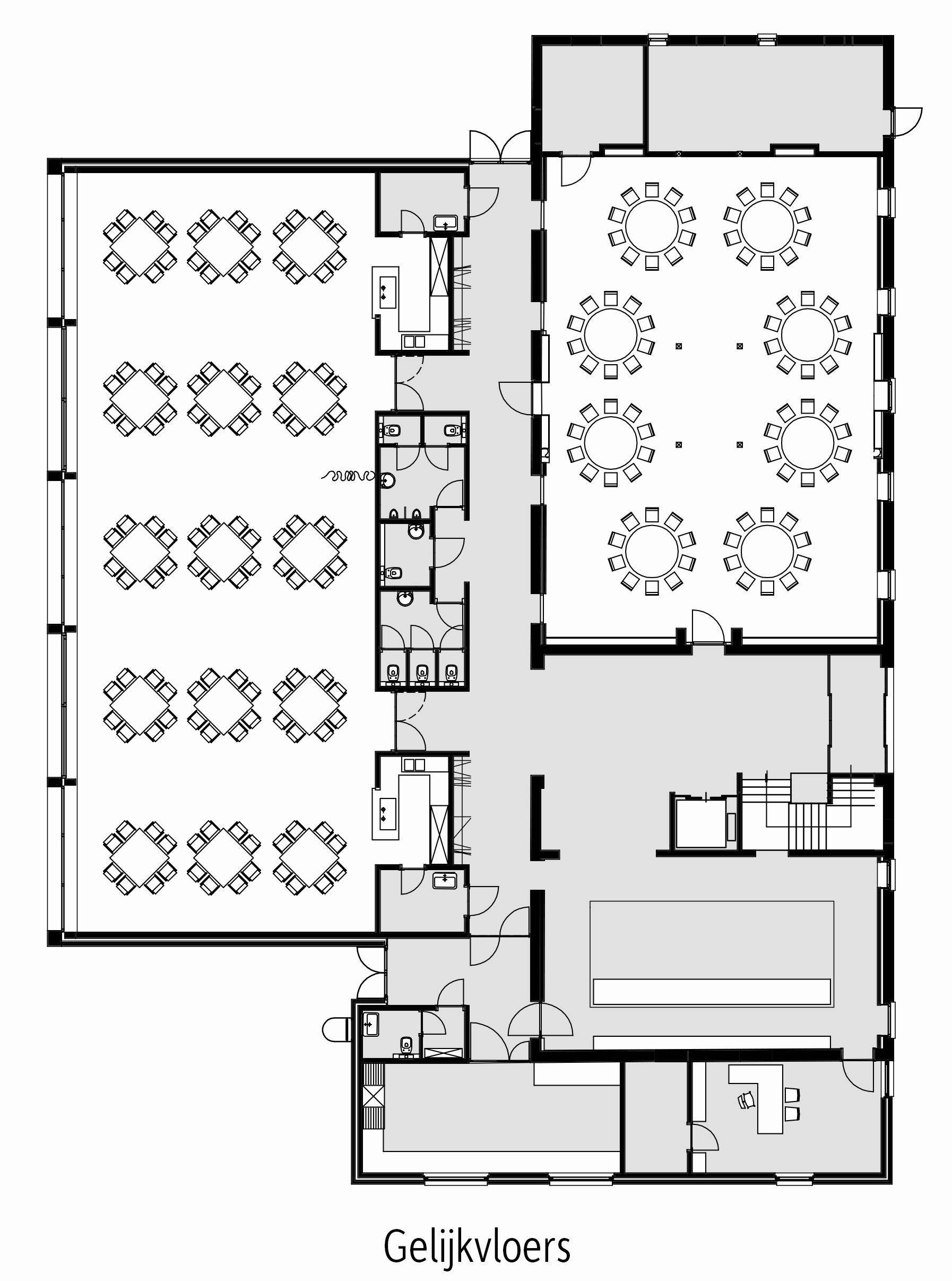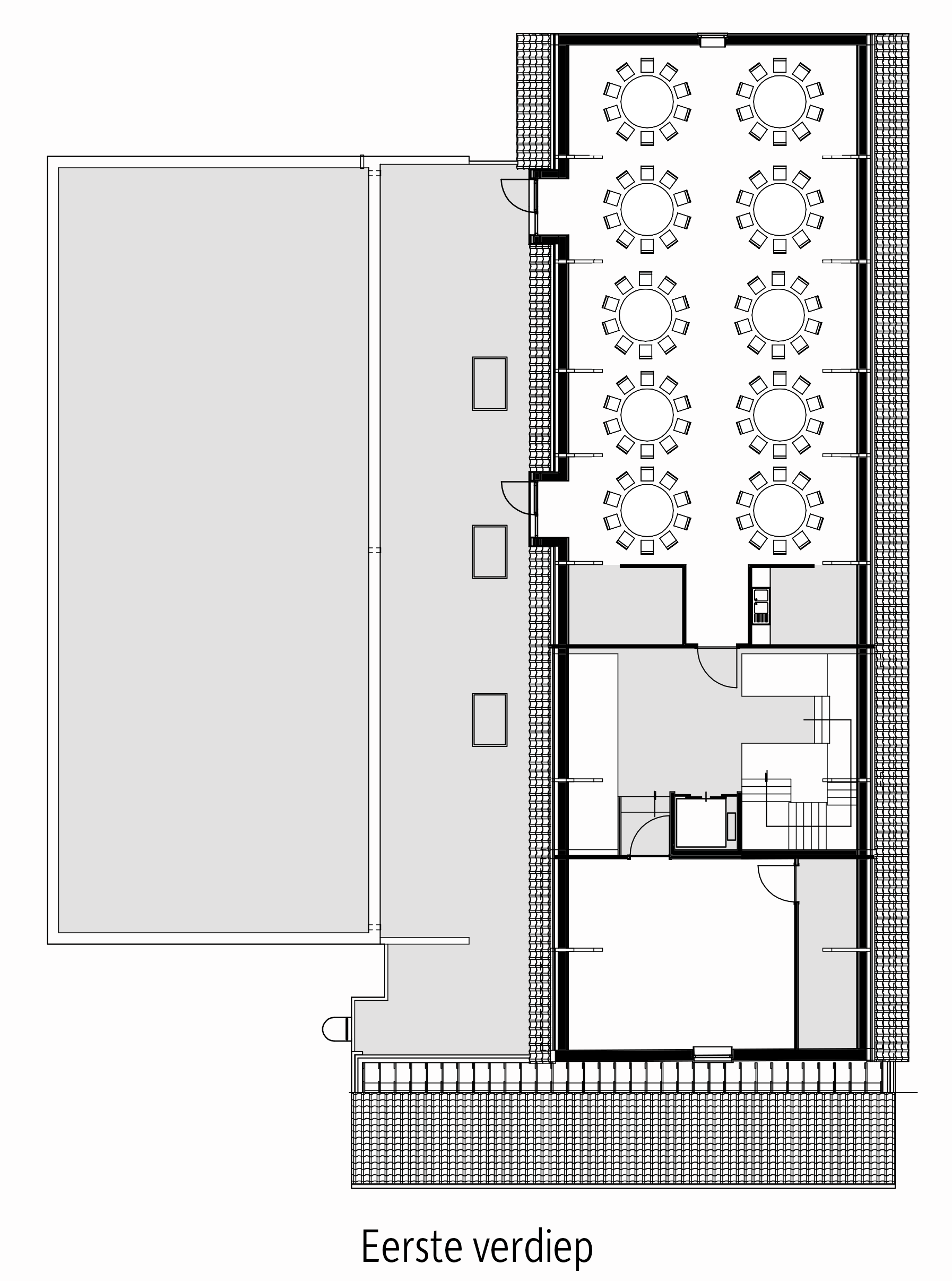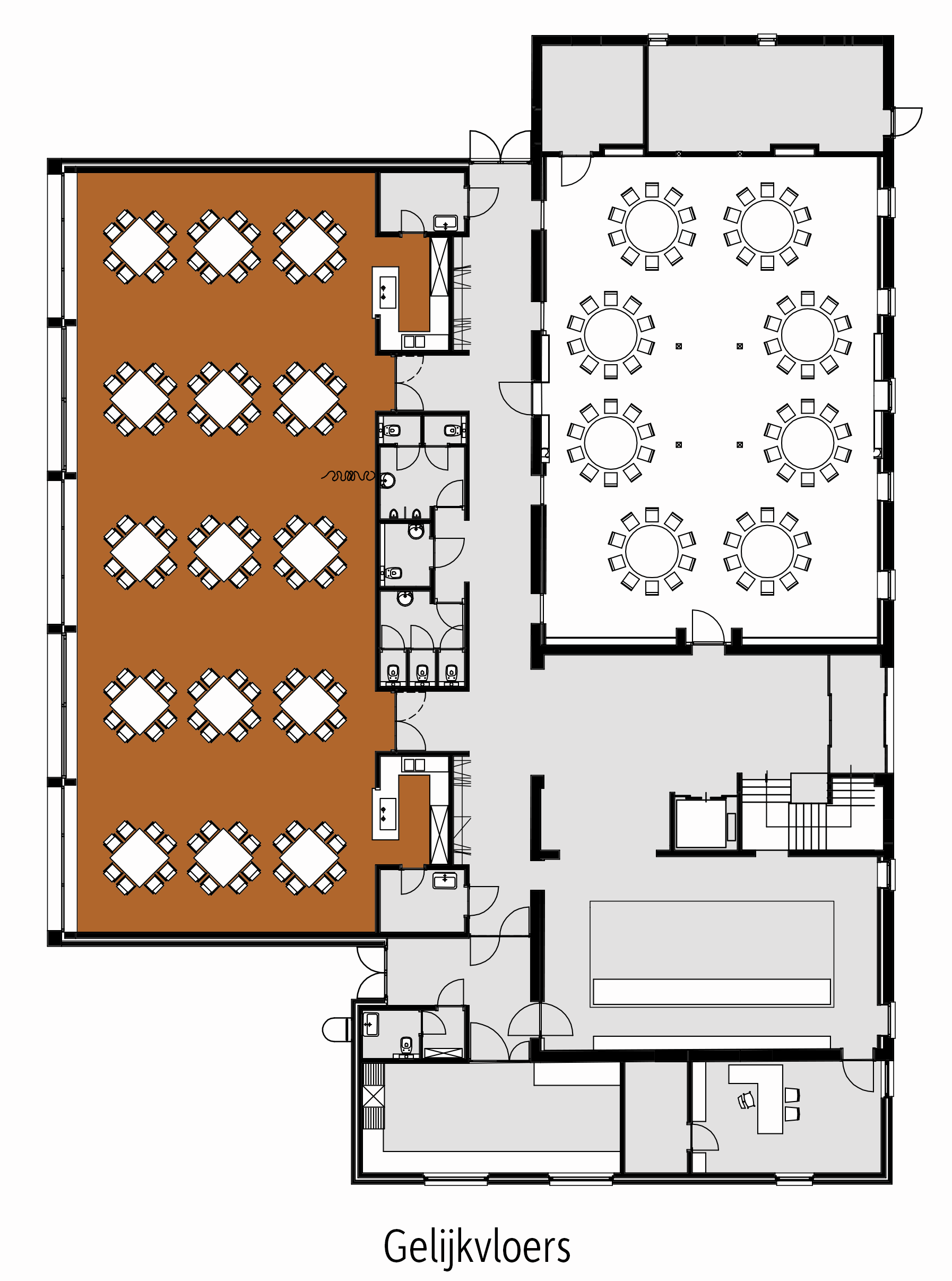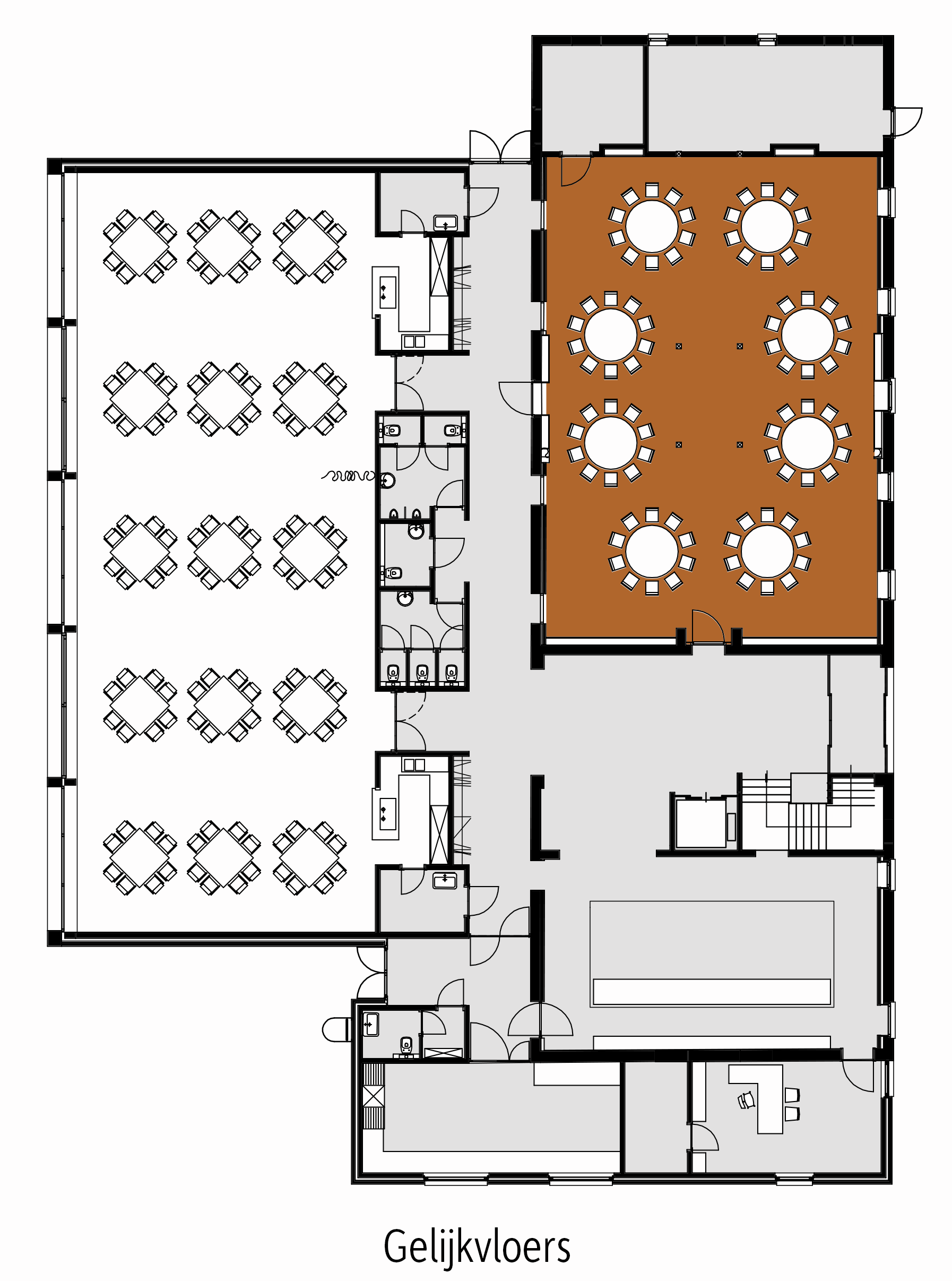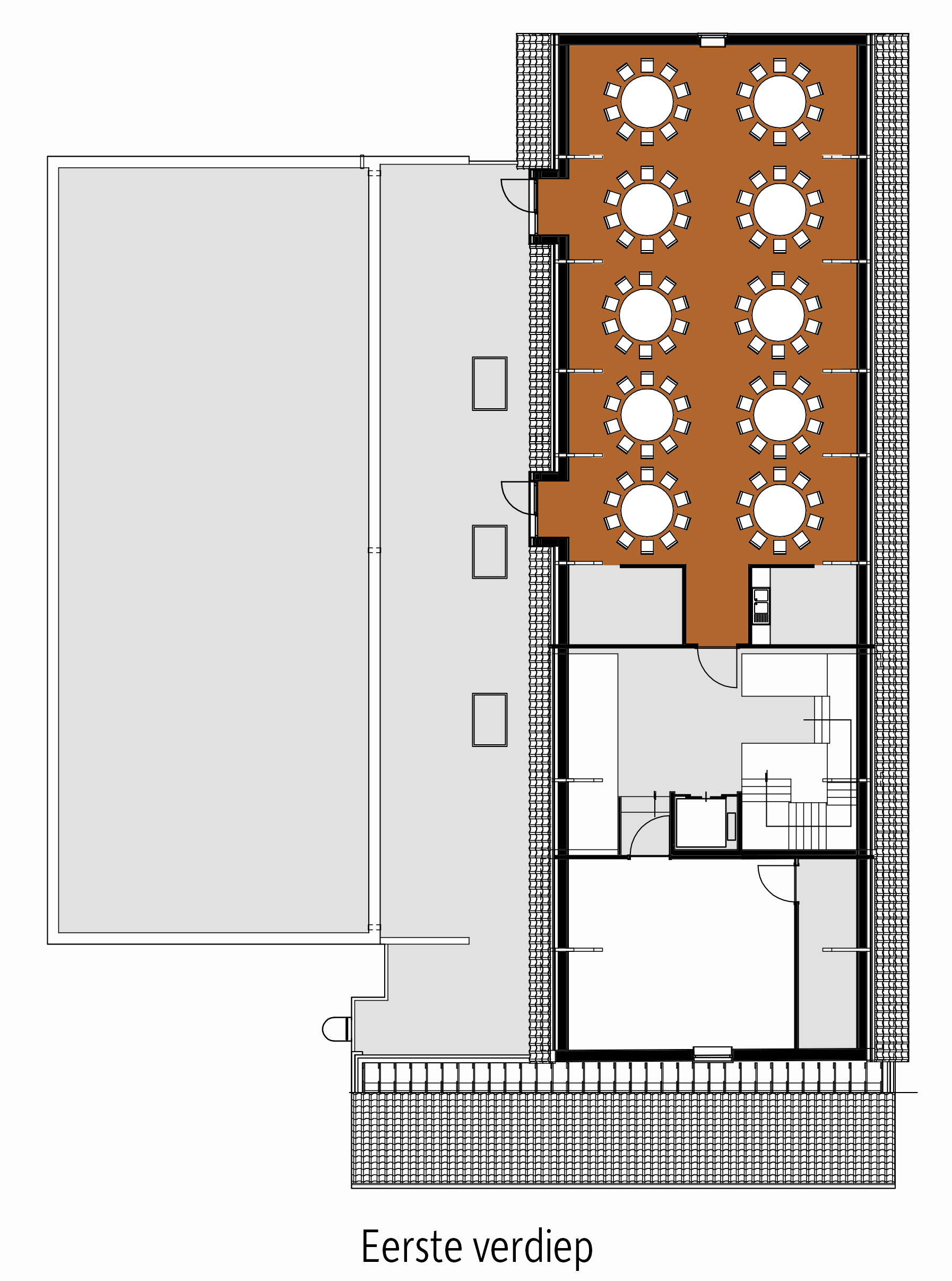 ---
Features of our Banquet and meeting room
 
|   | Hall 2: Namib |
| --- | --- |
| Number of guests Walking dinner | 200 guests |
| Number of guests: U-shape | 60 guests |
| Number of guests: Dinner | 100 guests |
| Number of guests: Auditorium arrangement | 150 guests |
| Combinable with | Room 1, 3 & 4 |