The magnificence of Woestyne
The Kalahari room is located under the roof vault of the ancient Woestynegoed Farm. To maintain the soul of Woestijne we opted for a thorough renovation so we could keep the old timbers. A spectacular atmosphere for your party is guaranteed. Ideally suited for beautiful weddings and receptions. Notwithstanding the authentic character of Woestyne there are also many modern facilities. With the elevator you can reach the first floor fast and safe so you can enjoy the magnificent construction. The Kalahari room has a maximum occupancy of 100 people at a seated dinner.
---
Découvrez l'une de nos salles en détail:
Cliquez sur les différentes pièces sur le plan d'étage pour obtenir plus d'informations sur notre infrastructure.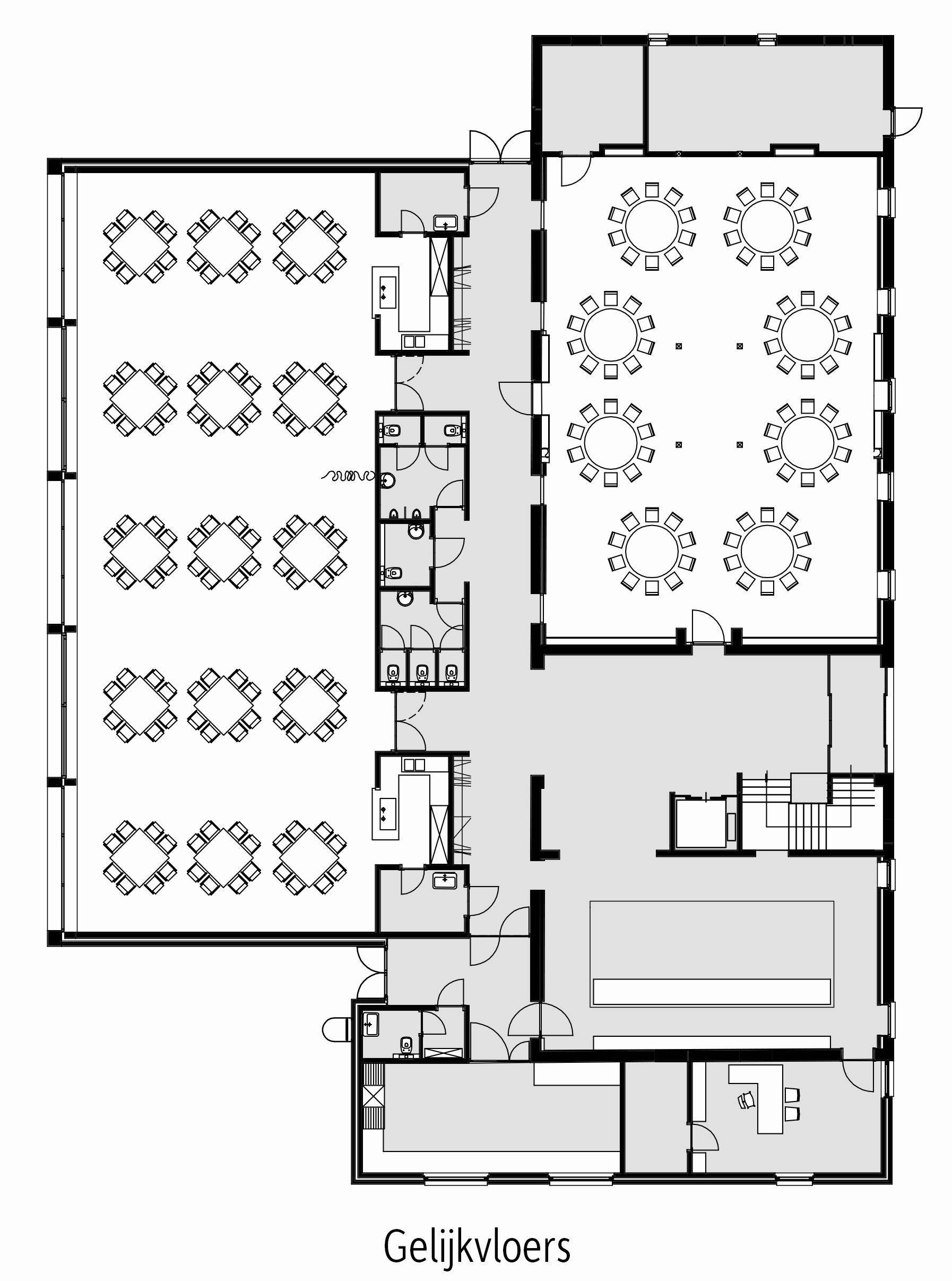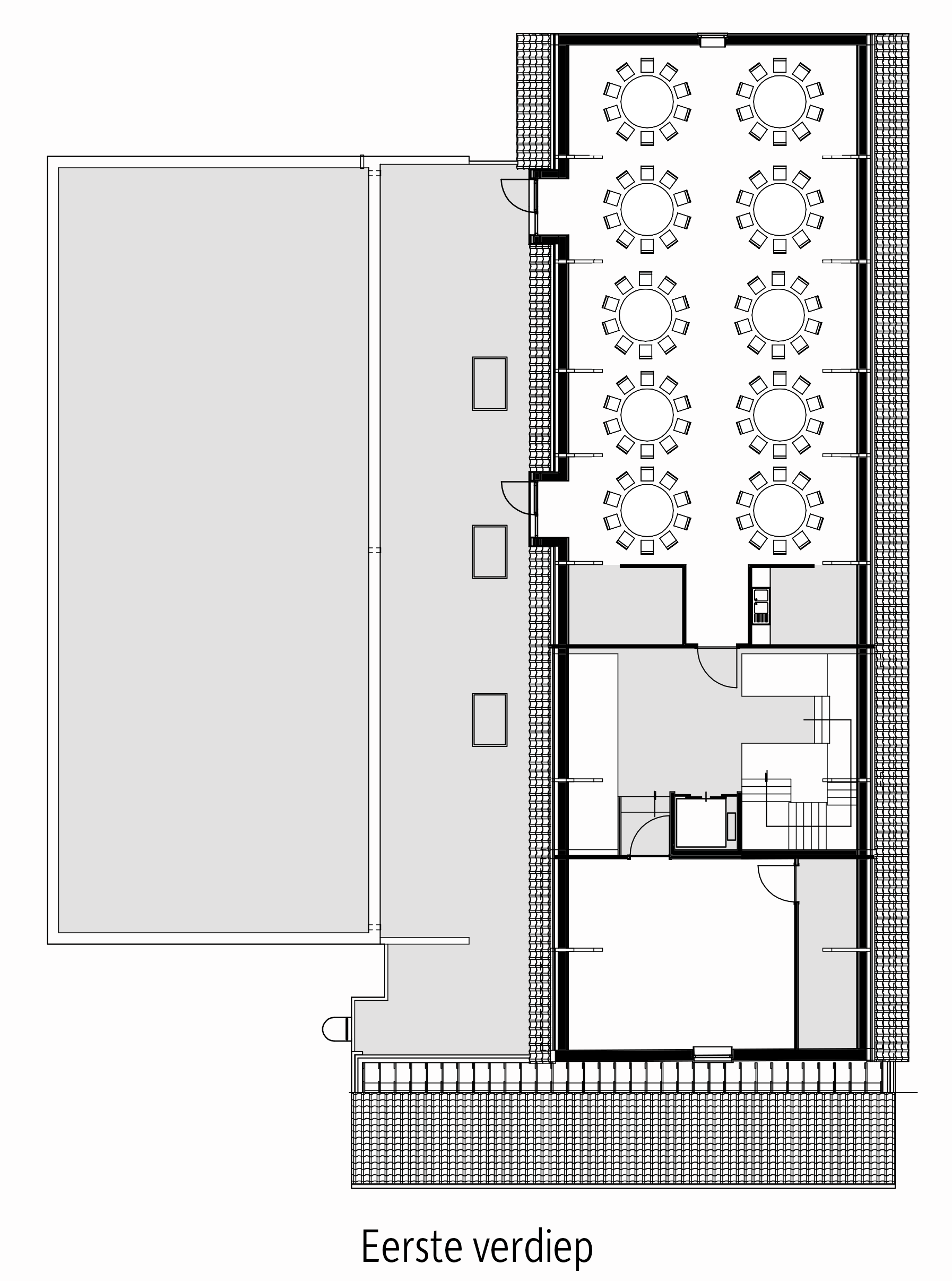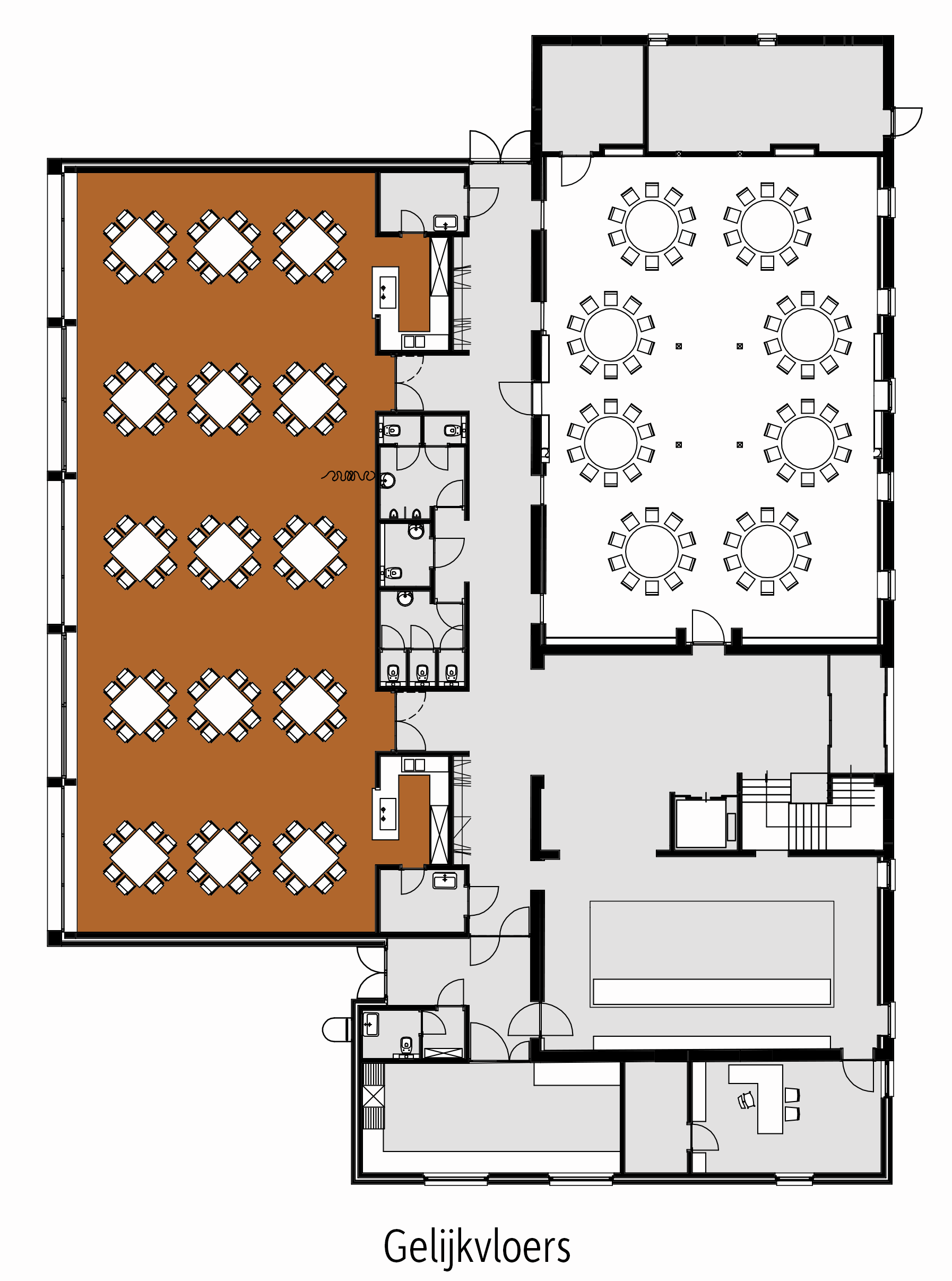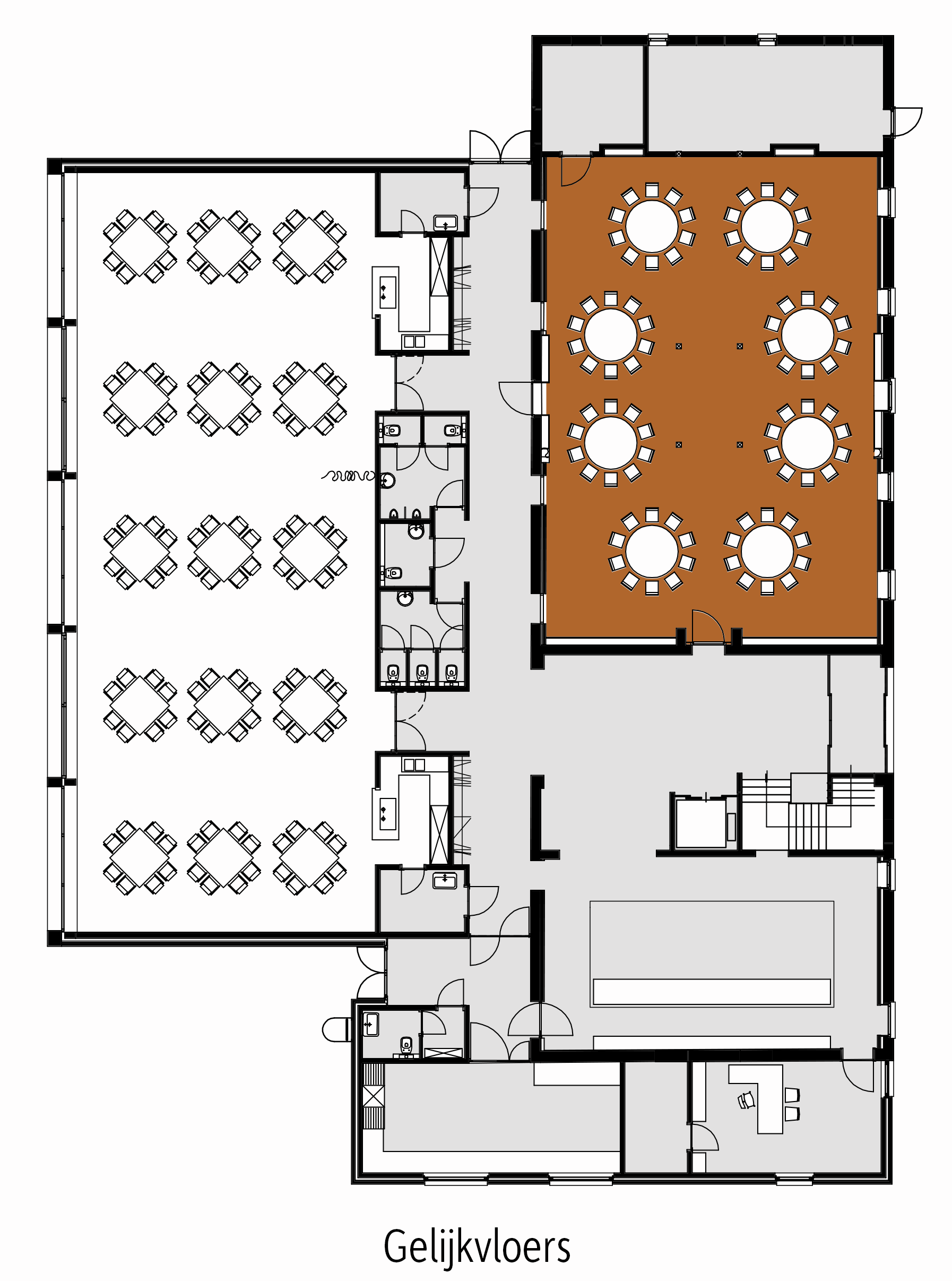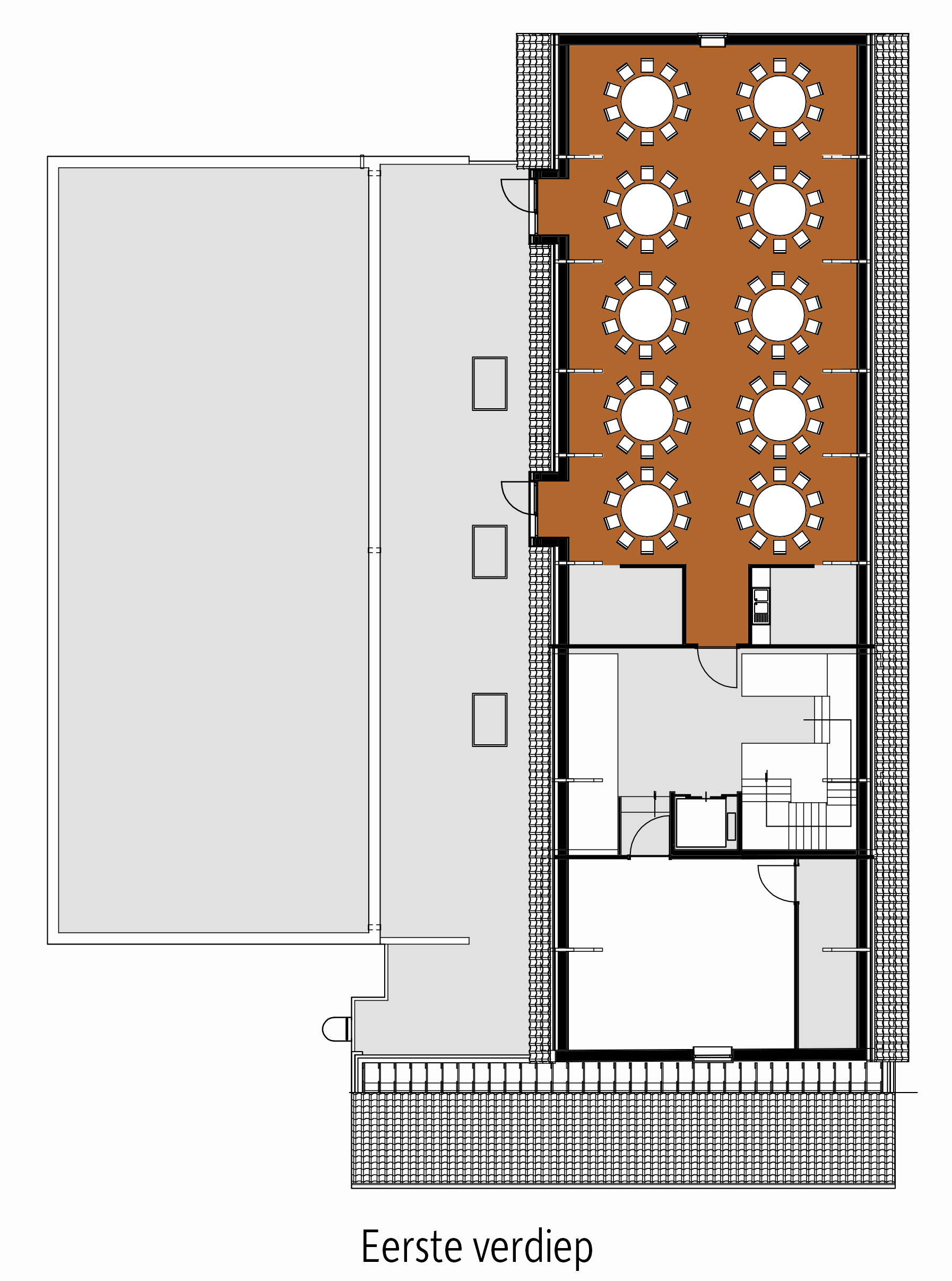 ---
Features of our Banquet and meeting room
 
|   | Hall 3: Kalahari |
| --- | --- |
| Number of guests: Walking dinner | 200 guests |
| Number of guests: U-shape | 50 guests |
| Number of guests: Dinner | 100 guests |
| Number of guests: Auditorium arrangement | 100 guests |
| Combinable with | Hall 1, 2 & 4 |